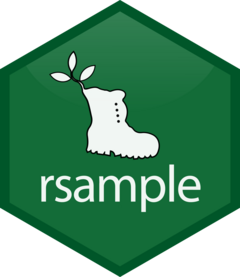 Compatibility with dplyr
Source:
R/compat-dplyr.R
rsample-dplyr.Rd
rsample should be fully compatible with dplyr 1.0.0.
With older versions of dplyr, there is partial support for the following verbs: mutate(), arrange(), filter(), rename(), select(), and slice(). We strongly recommend updating to dplyr 1.0.0 if possible to get more complete integration with dplyr.
Version Specific Behavior
rsample performs somewhat differently depending on whether you have dplyr >= 1.0.0 (new) or dplyr < 1.0.0 (old). Additionally, version 0.0.7 of rsample (new) introduced some changes to how rsample objects work with dplyr, even on old dplyr. Most of these changes influence the return value of a dplyr verb and determine whether it will be a tibble or an rsample rset subclass.
The table below attempts to capture most of these changes. These examples are not exhaustive and may not capture some edge-cases.